Global Parts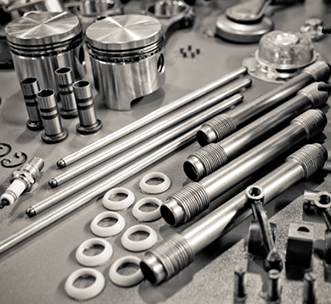 Global Parts Department was established at the end of 1999 to support & manage the growing Vendor to Vendor (V to V) triangle trade among Asean Countries, which now expands to countries like USA, South Africa, Europe, Latin America, Egypt & Kazakhstan.
V to V business is a total integrated logistics, information & financing system. Our main function lies in our ability to consolidate customer's orders & shipments, thereby reducing individual operation, procurement cost, ordering lead-time & safety stock requirement. Such consolidation enables us to achieve economies of scale in various areas. In addition, there is also a centralized control of information. Our roles in Singapore enable us to trade in customer's preferred currency and to offer other financial advantages. Due to a greater demand for V to V trade globally, we aspire to continue to strengthen our existing roles & develop new functions to advance V to V business.
Toyota Tsusho has a large network of offices all over the world & Toyota Tsusho Asia Pacific Pte Ltd remain a part of the global V to V family that is committed to continue providing essential logistic solutions through our integrated efforts and collective strength.

Main Products & Services
Component parts for automotive production