Global Parts & Logistics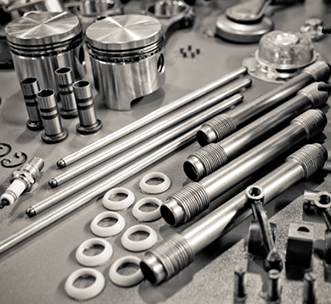 Global Parts Department was established at the end of 1999 to support & manage the growing Vendor to Vendor (V to V) triangle trade among ASEAN Countries, which now expands to countries like USA, South Africa, Europe, Latin America & Egypt.
V to V business is a total integrated logistics, information & financing system. Our main function lies in our ability to consolidate customer's orders & shipments, thereby reducing individual operation, procurement cost, ordering lead-time & safety stock requirement. Such consolidation enables us to achieve economies of scale in various areas. In addition, there is also a centralized control of information. Our roles in Singapore enable us to trade in customer's preferred currency and to offer other financial advantages. Due to a greater demand for V to V trade globally, we aspire to continue to strengthen our existing roles & constantly innovating to develop new functions for the optimization of the supply chain to advance the V to V business.
Progressing into the Fourth Industrial Revolution (Industry 4.0) phase, we recognized the struggle companies face to improve their operational efficiency while battling the rise of manpower cost in the region. BriVge, the brainchild of Toyota Tsusho, is a digital business-to-business (B2B) supply chain management platform which arose from our customer' rising needs to digitalize their supply chain operations.
At BriVge, we strive to seamlessly connect supply chain stakeholders on a single platform, with user-friendly modular solutions to facilitate supply chain operations and a digital assistant working round the clock to speedily support our users. With the enhanced visibility and ease of accessibility of real-time information on the platform, customers can then make agile decision and adjust nimbly to delivery constrains & capacity shifts. We will continue to develop our digital assistant to be a state-of-the-art personal assistant that predicts and alerts users of potential issues, adopt innovative functions that pre-empt future needs, and help businesses transform in this technological era.
Toyota Tsusho has a large network of offices all over the world & Toyota Tsusho Asia Pacific Pte Ltd remain a part of the global V to V family that is committed to continue providing essential logistic solutions through our integrated efforts and collective strength.
Main Products & Services
Component parts for Automotive production