Automotive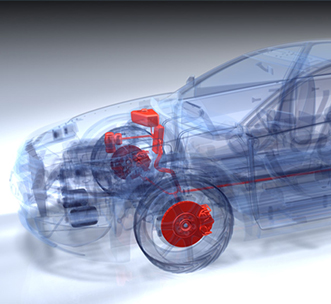 The Automotive Department core business domains are in sales, marketing and logistic of Toyota products in the Asia covering Brunei, Cambodia, Myanmar, Laos, Timor-Leste, Bangladesh, Bhutan, Nepal, Sri Lanka, Maldives and Pakistan.
We also undertake logistics and export transactions of Toyota Products manufactured in Asia to more than 70 countries globally, including Africa.
The Division's current key initiative is to establish Toyota distribution functions and value chain businesses in developing countries, especially in the Mekong Area.
There is extensive exposure in terms of the department involvement in regional Automotive business operation, from components supply to manufacturing plant, vehicle complete built units supply-chain management, demand & supply planning, product & pricing strategy, down to the retail/dealership support programs, including CS team for service parts supply and support after-sales service (delighting customers creating Toyota fans) which all aimed to reinforce development and expansion of Toyota presence in the region.
With the industry undergoing digital transformation, the division also strive to develop new business models in automotive value chain and mobility service field. The team has set up a joint venture Limousine service company in Yangon Myanmar and invested in a MaaS (mobility-as-a-service) start-up in Singapore. In addition, we are also developing on-demand mobility service and connected vehicle fleet management business in the region.
Main Products & Services
Toyota Complete Built-Up (CBU) vehicles
Toyota Complete Knocked-Down (CKD) kits
Toyota Genuine Service Parts & Accessories